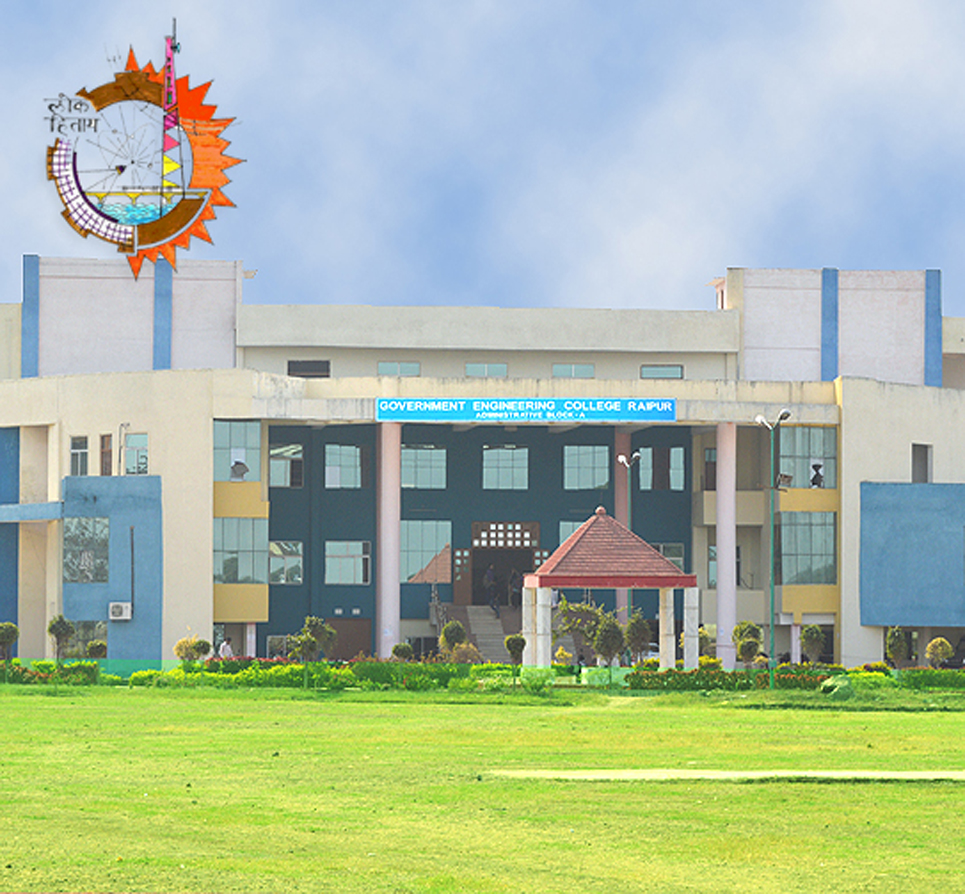 Facilities - Central Library
Government Engineering College, Raipur
Central Library :
Library at Government Engineering College is a preeminent library, containing an expansive digital and physical collection that offers a diverse range of services and resources that includes books and journals covering all major fields of science and engineering.
The fully air-conditioned, Wi-Fi enabled floor which is of is a vital resource of learning, engagement and creativity not only in engineering but also beyond the domains of engineering. The Library has total number of 52,514 Books (4130 Titles), 161 eBooks. Besides the Central Library, each department has a library that has a repository of materials related to the fields of specialization of the Department.

e-Resources available include :

• National Programme on Technology Enhanced Learning (NPTEL) which provides online courses and video lectures which use several methods like chalk-and-talk, tablet writing, power point, two and three dimensional animations, interactive codes, etc. Each course comprises approximately 40 video lectures of about 1 hour duration.
• https://www.expresslibrary.mheducation.com/ e-Books by Mc-Graw Hill India. You can access these books by login into campus Wi-FI.

The Book Bank
The library nurtures a Book Bank that has a huge collection of about 1,782 books on engineering and sciences exclusively for deserving candidates.

Supervision
The Library Committee is headed by the Principal. The committee also comprises of the Controller of Examinations, the Deans and the Heads of Departments, Student Council and Student Representatives. 'The Gathering' takes place every semester to discuss the functioning of the library.